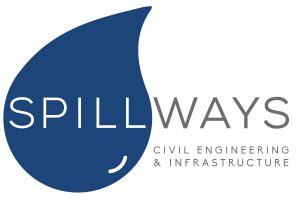 Our website is currently under construction

We are a multi-disciplinary building design company who offer the following services:



Civil Engineering
Structural Engineering
Architectural Design
Planning
Computer Aided Design (CAD)
Flood Risk Assessment
Measured Building & Topographical Survey


Spillways was formed in 2014 and we have since grown to offer a bespoke service which is tailored to the client's specific needs.
We are a company that is small enough to care and big enough to take on challenging and complicated projects. Typical projects include small scale residential extensions up to regeneration projects consisting of 300 new build properties. The nature of the project ranges from residential to commercial, healthcare and educational.
The growing and friendly team at Spillways are always happy to discuss your requirements and answer any questions you have.